Add to calendar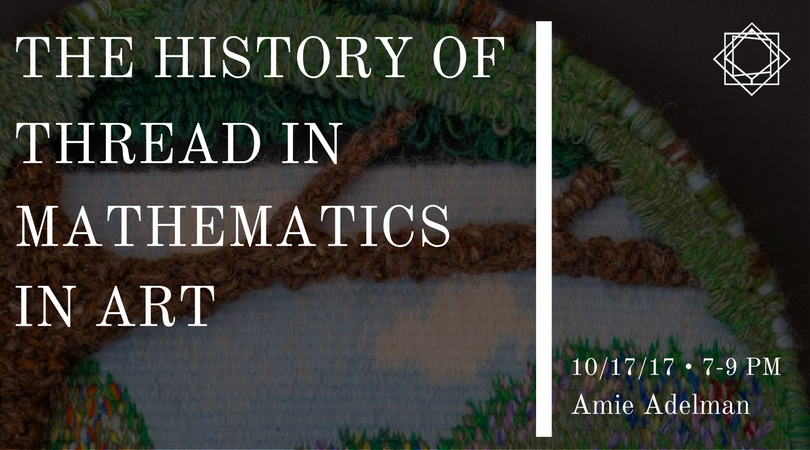 SEAD Gallery is pleased to announce our guest juror, Amie Adelman, Associate Professor and Fibers Coordinator at UNT, will be facilitating a SEAD After Dark class at the SEAD Gallery and Bookshop on October 17th from 7-9 PM. We were honored to have Amie's expertise when it came to jurying our very first fiber arts show, "Intersections". Her class, "The History of Thread in Mathematics in Art", will cover the discovery of descriptive geometry by Gaspard Monge in 1765 and will progress through mathematical models created in the 1800's to artist work created by the artists from 1900-2017.
We will provide the facilitator, venue, and snacks. All classes are BYOB. The class fee is $10. There is a discount for students and members of the Brazos Spinners and Weavers Guild.
Preregistration is encouraged. To register, visit https://www.seadgallery.com/product-category/sead-after-dark/.
Meet Amie
Amie Adelman is an Associate Professor and Fibers Coordinator at UNT. She has conducted textile research in over 10 countries and has been exhibiting artwork nationally and internationally for 20 years. Her artwork has been published in numerous books and in a variety of journals such as the American Craft, Fiberarts, Fiber Arts Now and Surface Design.
216 W 26th St, Bryan, TX 77803, USA