Add to calendar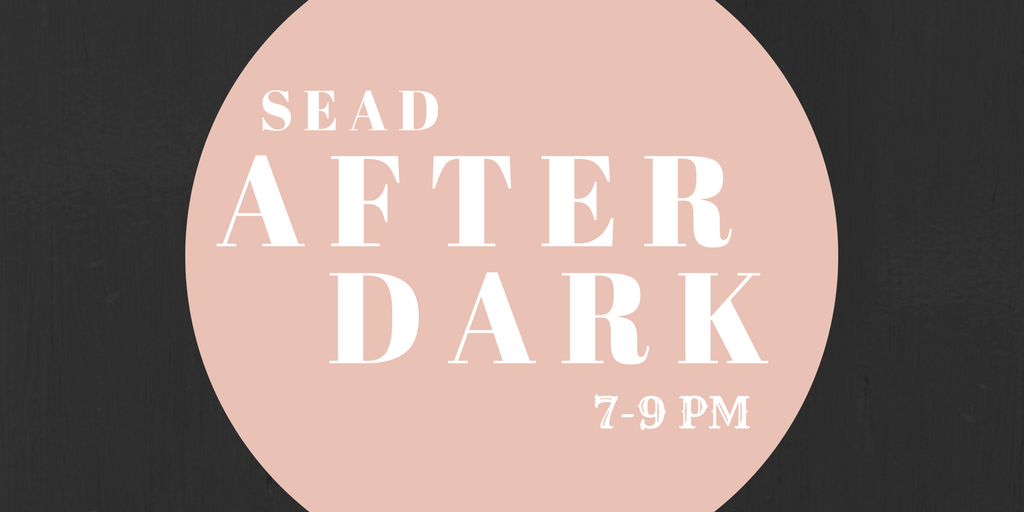 After hours gatherings designed to engage the intellect and build community…that's SEAD After Dark. We will feature discussion groups and talks by knowledgeable members of our community. We bring the facilitators, snacks and provide the venue. You simply register and bring your own beverage…wine and other favorite libations encouraged. These are informal, facilitated conversations among friends. Numbers will be limited to keep the conversations intimate and each setting will be designed to best suit the topic. Most SEAD After Dark events will be held in our library at the back of the gallery but we will occasionally adjust the venue to fit the topic. Registration is available for full courses (most topics span three evenings over three weeks time) or you can choose to register for only one night. Advance registration is required to ensure we manage our numbers and provide plenty of space and snacks.
Our first course is Introduction to Philosophy moderated by Steven Lester. It will meet Tuesday evenings from 7-9 PM. The schedule is as follows:
August 8 – Existence, Nature, and the Soul: A Discourse on Metaphysics
August 15 – Knowledge, Perception, and Belief: A Discourse on Epistemology
August 22 – Justice, Morality, and Free Will: A Discourse on Ethics
You must register to attend the course. To register for a course, click here.