In honor of Women's History Month, SEAD Gallery has the privilege of featuring the work of four incredible women artists: Mirka Hokkanen, Denise Bossarte, Dawn Winter, and Becky Phillips. Each of these inspiring women has honed her artistic skill through a fierce passion for creativity. All of these ladies come to their art from  vastly different backgrounds and specialize in varying techniques, but together they make this month especially memorable.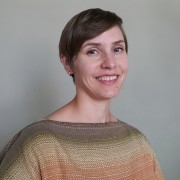 Our first featured artist, Mirka Hokkanen, was born in Helsinki, Finland, and  she spent her adolescence exploring the wildlife of her home country. As an  adult, she moved to the United States, but she never lost touch with her  Finnish roots. She discovered printmaking in her freshman year of college and  has been printing since. Her connection to nature is reflected in most of her  art. She hopes that through her art, viewers are able to open their "senses on to  the wonderful living things around us." Mirka's work has been featured in the  gallery over the last three months, so be sure to visit her exhibit before it comes down next week!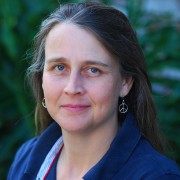 Our second artist, Denise Bossarte, uses the practice of Miksang contemplative  photography, which is when a photographer is simply observing and capturing  the moment in which they find themselves. She is multitalented, working as a  computer engineer, writing a book, and creating incredible art. She describes  her photography as stills from the world that caused interruptions in the flow  of mental activity, which freeze her in the moment. Bossarte's photography  exhibit, "Found Worlds," opened on March 3 and will be on display through  mid-April.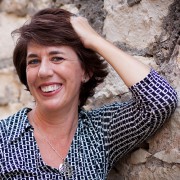 The third artist featured this month is Austin-based painter Dawn Winter. She  only discovered her interest in painting in the last decade, but has created  some incredible work since. She learned to "play with paint" and appreciate its  calming effects. Her saturated abstract landscapes, inspired by nature, have a  sort of careless freedom about them. Her intricate layers in her paintings draw  us into the depths of her works. We look forward to opening Winter's exhibit,  "Uncovering the Layers," on March 17 – please join us for a reception at  6:30PM to welcome her to Bryan!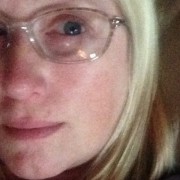 Our fourth artist, Becky Phillips, says that she is "curious about the tipping  point when art and science have the capacity to nudge people's fixed  perceptions." She is an art professor at Blinn College, where she teaches  drawing, painting, and art history. She says that her work is inspired  by neuroscience, behavioral evolution in humans, migration of humans,  archeology and as of recent, particle physics. Phillips' multi-media installation,  "The Long Black Wig Project," will be on display in the Amity from March 24-  27.
We are so honored to feature the work of all of these amazing women to celebrate Women's History Month. Each of these ladies is an inspirational treasure, and we hope you'll join us in admiring their work on display at SEAD Gallery this month!