We are excited to share new perspectives with you at the opening of Dawn Winter's collection "Uncovering the Layers" at SEAD Gallery in Historic Downtown Bryan. In the last decade, Winter discovered her own interest in painting while wandering the galleries in Santa Fe, NM. In exploring new horizons upon the canvas, she learned to "play with paint" and appreciate its calming effects. Inspired by nature, Winter takes on a careless freedom while creating her saturated abstract landscapes. She bridges the openness of the sky and horizon lines by painting layers upon layers to draw us into the depths of her works.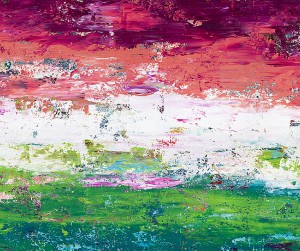 The gallery will proudly be presenting her works from March 17-May 14, 2016. An opening reception to kickoff this exhibit will take place the evening of March 17th from 6:30-8PM.
For more information on Dawn Winter and her texturized works visit the website here!