This past Friday night during First Friday we had the pleasure of unveiling our newest exhibition "LAYERS: Explorations In Texture And Form From Beneath The Ocean Floor"!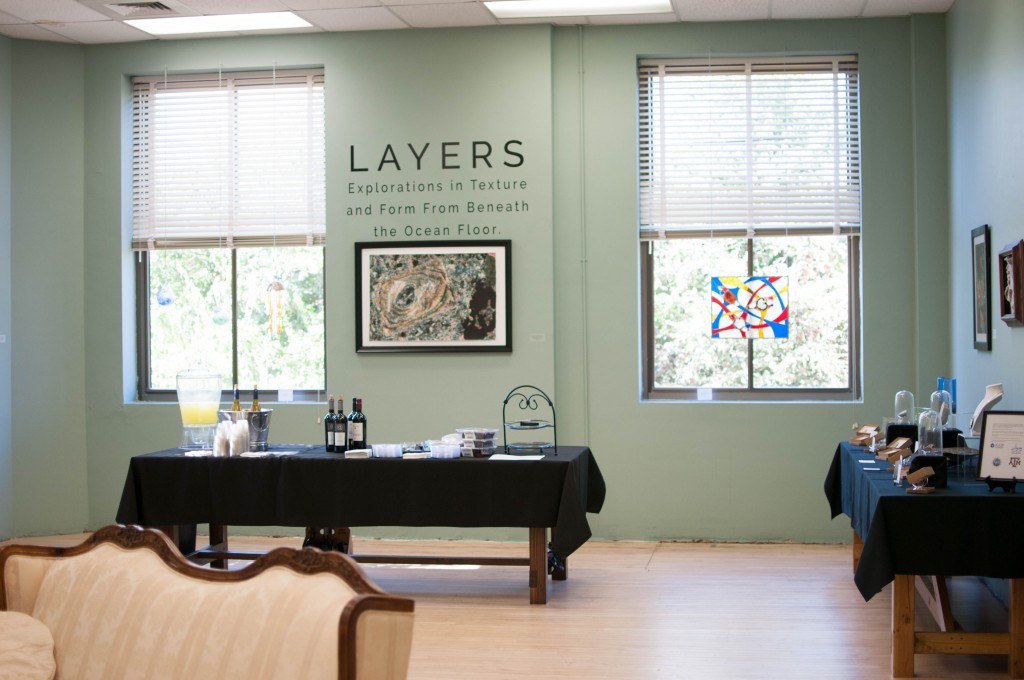 We set the evening up with brownies, fruit, cheese, wine, and lemonade.
ContraDiction, a local folk group, joined us for the evening and gave the crowd some beautiful background music to listen to.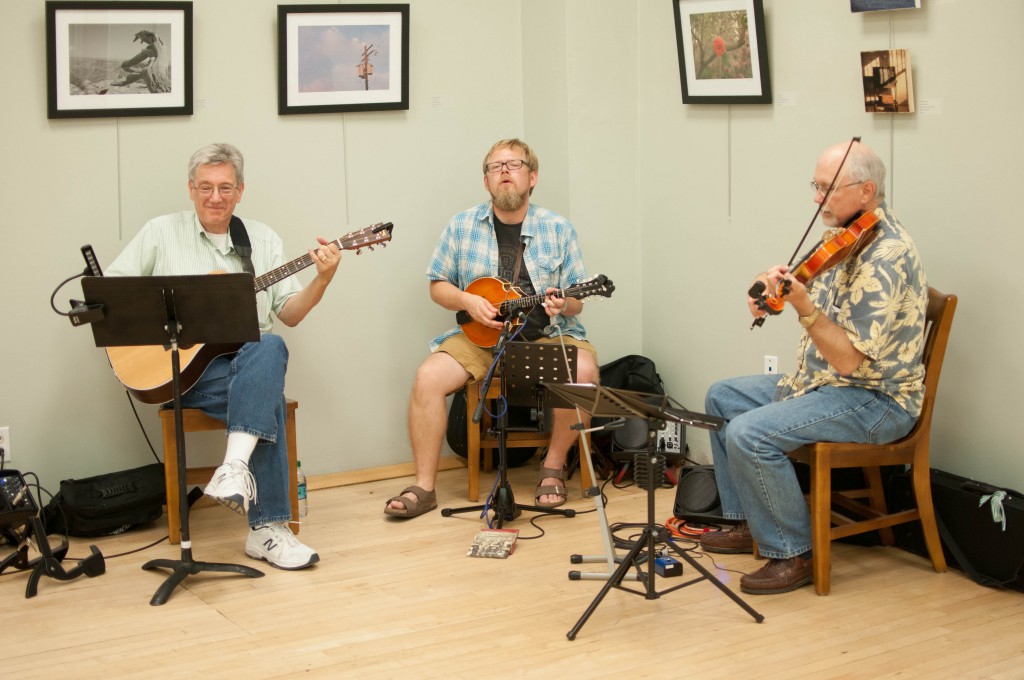 We had a wonderful time mingling with the artists, supporters, and Downtown Bryan patrons.
Everyone seems to have a great time and we are so glad they enjoyed looking at the exhibition as much as we loved putting it together!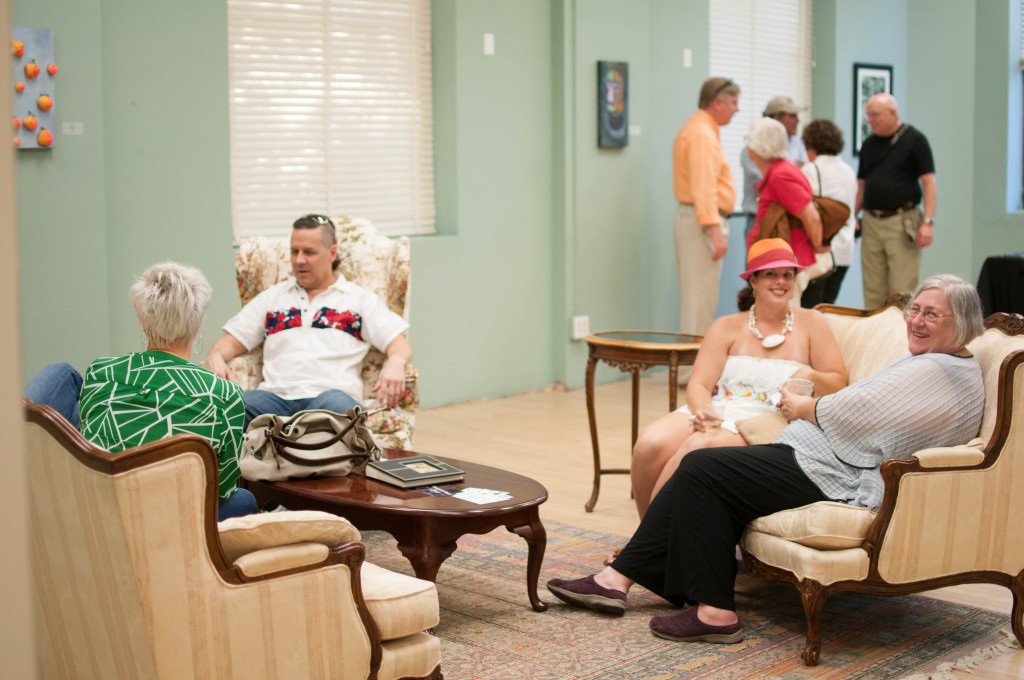 The exhibition came together beautifully and we are beyond excited to be able to share these one-of-a-kind, rarely seen examples of science and art. LAYERS will be on display until October 9, 2015 – don't miss it!