SEAD Academy kicked off two weeks ago with a bang!
The first week was all about space. The first three days of camp, the kids intensely studied mission control, the space station, and how the two interact. Guest teacher Carrie Kostak traveled from Clear Lake, TX, home of NASA, all the way to SEAD Academy to provide the kids with real-life information.
By Day 4, the kids were experts on space and were able to build bottle rockets and venture down the street in a grassy area to launch their handcrafted rockets and put their knowledge to the test! After the fun, the kids went back and discussed what they learned.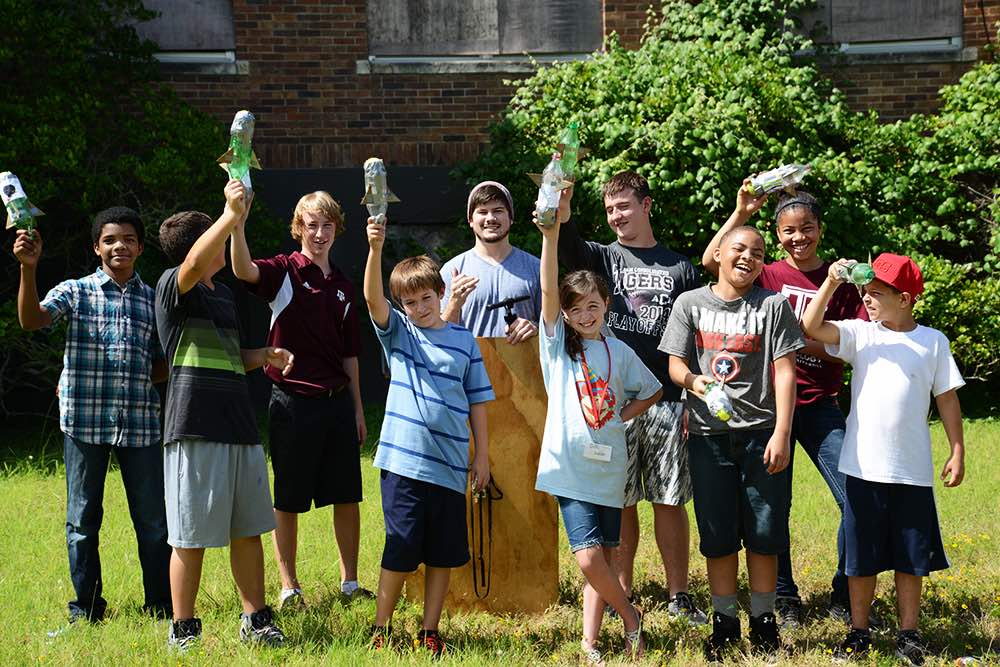 On the last day of T STAR Space Camp, the kids set up in Grand Stafford Theater performed a mission control simulation in which they faced difficulties with power, guidance, life, communication, and temperature challenges.
For the second week of SEAD Academy, the kids explored math, science and engineering principles in new ways and learned how these principles can be depicted in art. Each afternoon, the students explored a selected math, science or engineering concept and then created art to go along with the concept they had learned.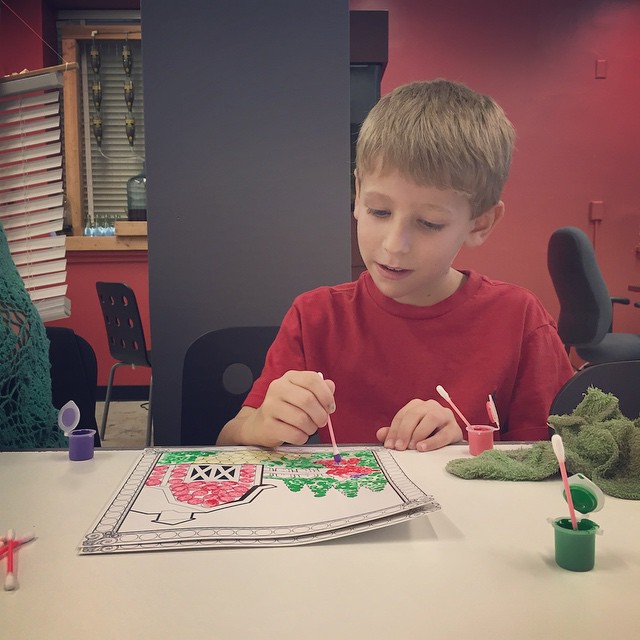 The kids covered a wide range of topics and created beautiful art to go with it. One afternoon, the kids made pixel art mosaics. Another, they made solar cars.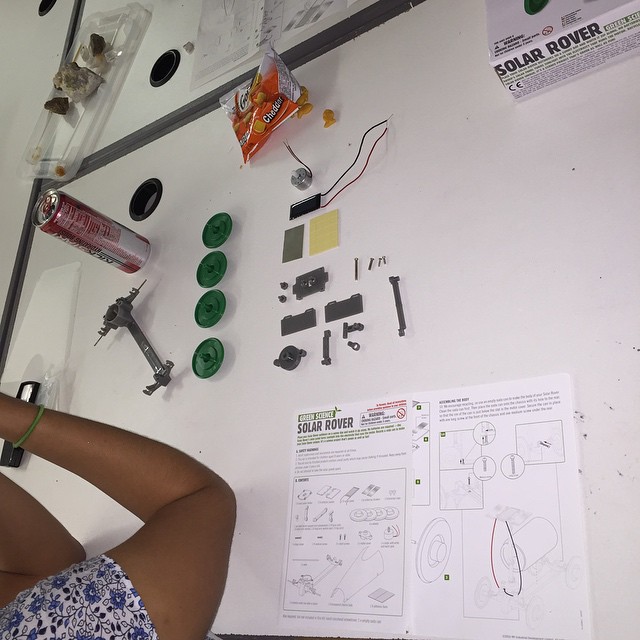 They even got into advanced chemistry concepts and learned about polar and non-polar molecules!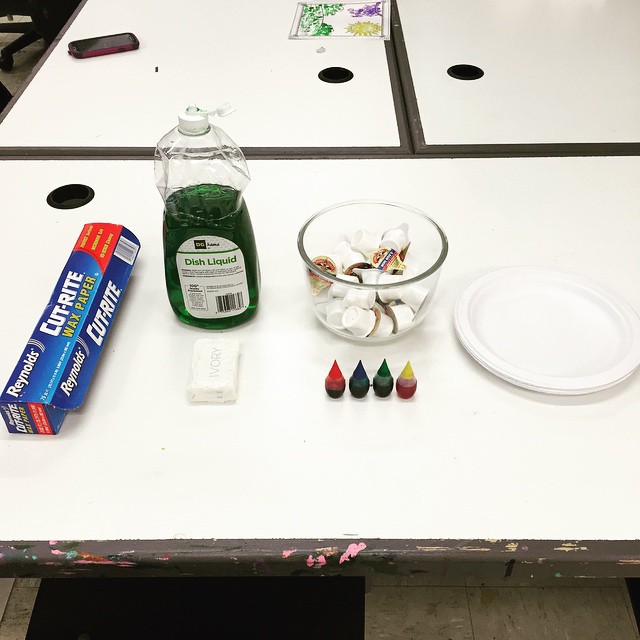 Another topic they covered was equilibrium. The kids created beautiful rainbow art to demonstrate the concept.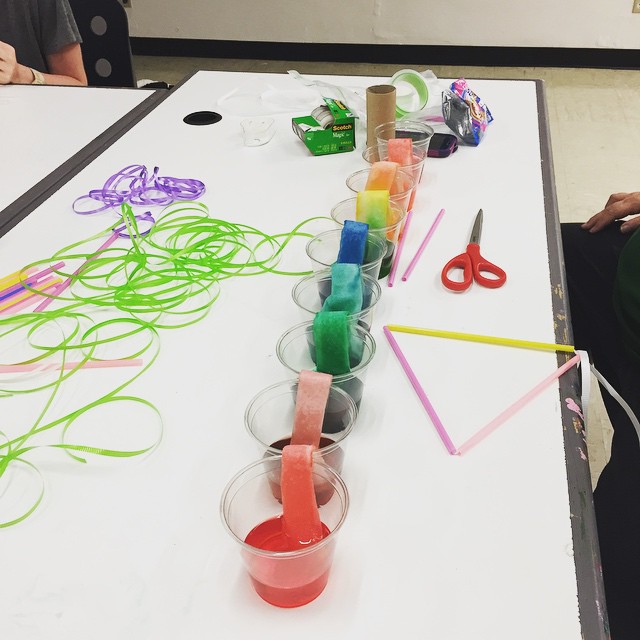 And finally, they made tetrahedral kites to fly outside!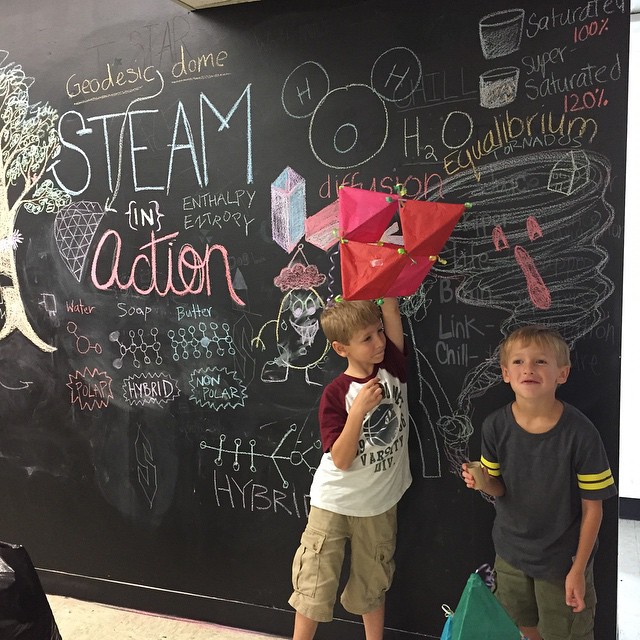 The kids were so excited about their projects, and we had so much fun watching them learn!