Knoxville, Tennessee based artist Dan B. Hood stands in the doorway of the Amity Building, armed with little to no supplies, ready to search Bryan for materials to build his traveling pop-up art experience "Barriers" from scratch.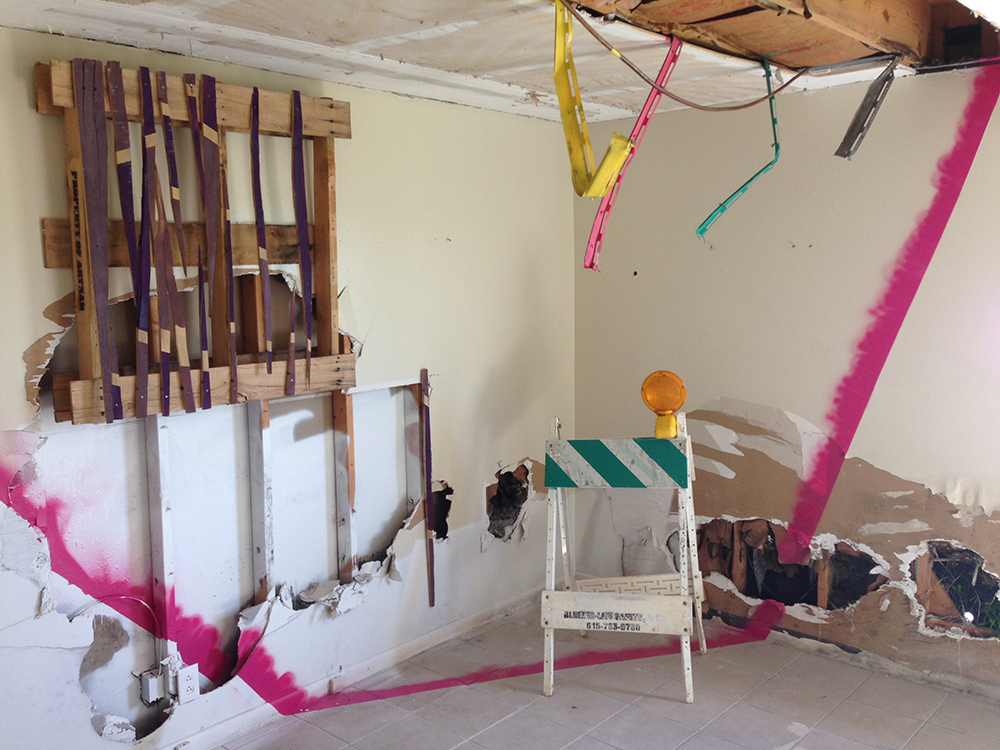 After three days of collaborating with our current artist-in-residence Mick Burson, monoprints and painted pallets hang from the Amity Building walls with metal Dan and Mick foraged from nearby. Massed sculptures lie in the center of the building next to a swinging cinderblock dangling from a colorful bungee rope.
The show, which is composed of prints and sculpture work from local materials, has an element of being sophisticatedly cool with a local, down-home feel. The Amity Building provides the perfect industrial backdrop for the arrangements of wooden pallets, bungee cords, and mono prints. The two artists spent days putting together "Barriers", and the result could not be any more stunning.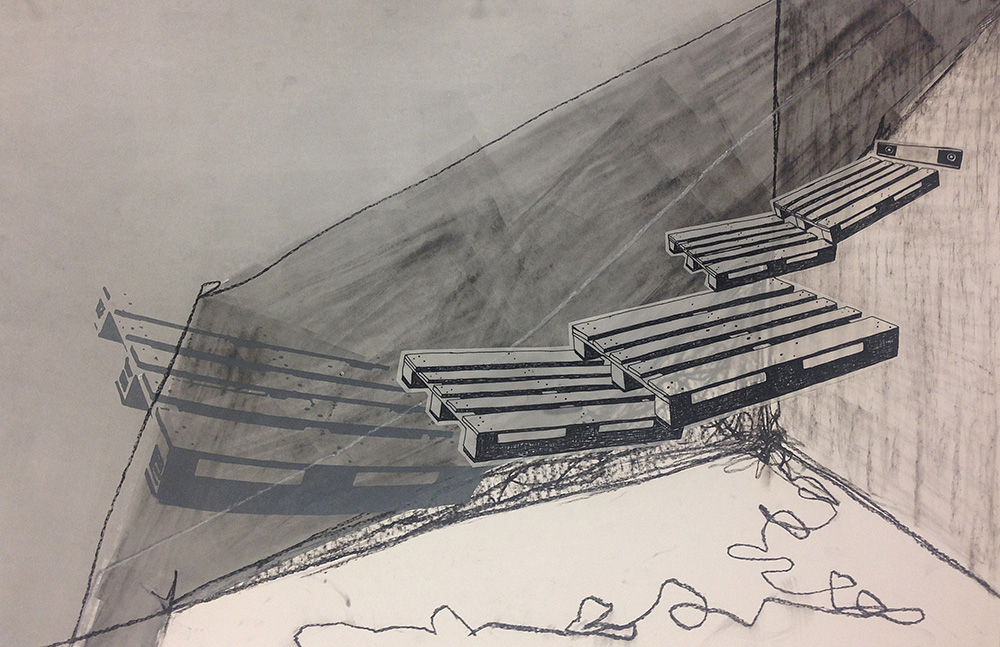 Bryan, TX is just one stop for Dan and his pop-up art experience. For the duration of the summer, Dan will be traveling the U.S. and Canada to different locations to create "Barriers". Each location is to be determined and will be announced via his website and Instagram. Be sure to follow his journey his journey at dbhood.com or on Instagram @danbhood