We are pleased to announce the exhibit of Marie-Renée Hoeks' latest collection, "Community Hugs," currently on display and available for purchase at SEAD Gallery. This series of paintings was created during Marie-Renée's residency in Bryan. It features intimate hugs shared by beloved family and friends, layered upon prominent landmarks and historical settings in Bryan and College Station.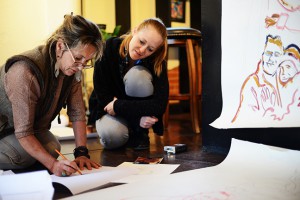 The collect of five fine art pieces are acrylic on canvas and are framed to 24″x36″. Also available for purchase are the pieces in the "Characters" exhibit in our main gallery and the "One Line" pieces on display in the SEAD Store. Come by the gallery to see the works in person before the exhibit ends on February 27.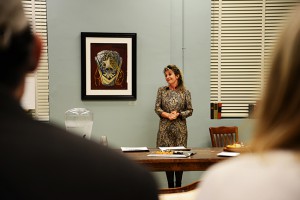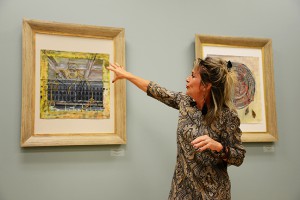 SEAD Gallery is open Tuesday-Saturday 11:00AM -6:00PM and by appointment. If you would like to schedule a personal visit to the gallery accompanied by one of our gallery staff, request an appointment online or call us at 979-216-0548.