For our avid followers it might not be news to you that SEAD Gallery will be welcoming a new artist to its walls in February. If it is news to you, know that it is good news. While it will definitely be hard to see such a talented artist leave, we are ecstatic to fill our walls with the richly colored, vibrant works of local artist, Jennifer Christy.
A few weeks ago, our team had the opportunity to visit Jennifer Christy at her in-home studio in Bryan. The first thing you realize when stepping into her studio is that this is Jennifer's world; there is color on virtually every surface, from her in progress canvases to the shelves that hold her supplies. A peg-board holds her impressive collection of brushes, paints, sponges, paint knives, and virtually everything else a painter could ever want. Standing in her studio, which seems to be dripping with Jennifer' creative energy, it is difficult to imagine her any other way, but according to the artist "Push Play" was birthed out of a "creative drought" of sorts.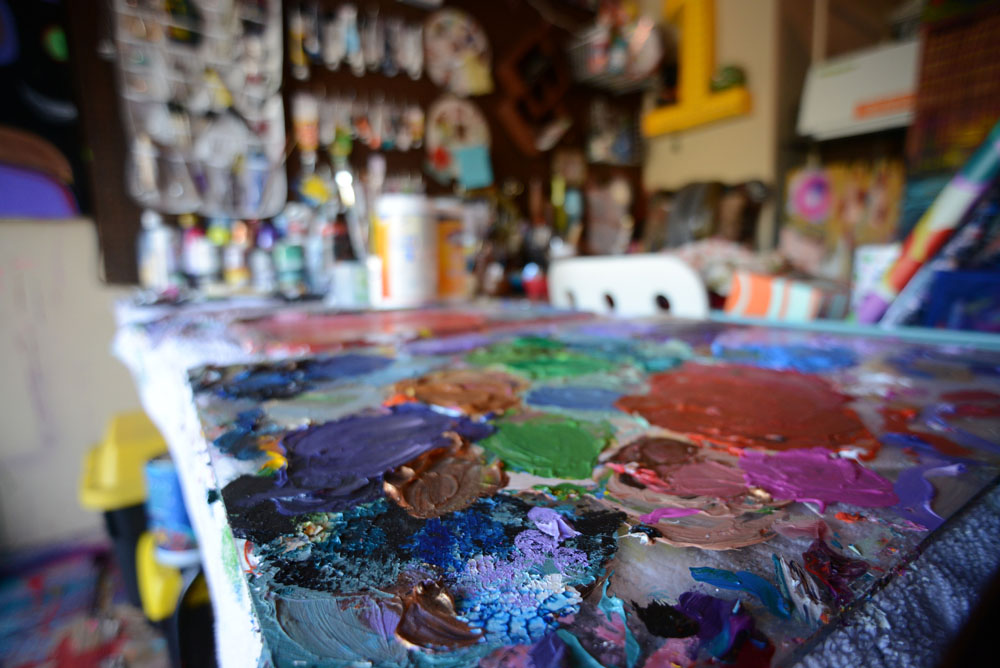 After pouring her entirety into being a mom of two, Jennifer, found herself desperate for a creative outlet, but lacking inspiration. She spent the better part of a year struggling to find the spark that used to ignite her work. Her method of willing herself into being creative was not producing good results. Near her wits end, she decided to take a dramatically different approach to her work.
She began to ask herself "what would happen if I went up to the canvas and just started painting with NO expectations?" As soon as she tried this method she knew she was onto something. As her brush worked across the canvas she began to see shapes and patterns form effortlessly. They grew out of her being – almost as if an extension of her mood or spiritual disposition. She felt possessed by a new energy. She had found the spark again. What Jennifer later realized is that the "spark" she had rediscovered was the element of play, hence the title of her collection, "Push Play."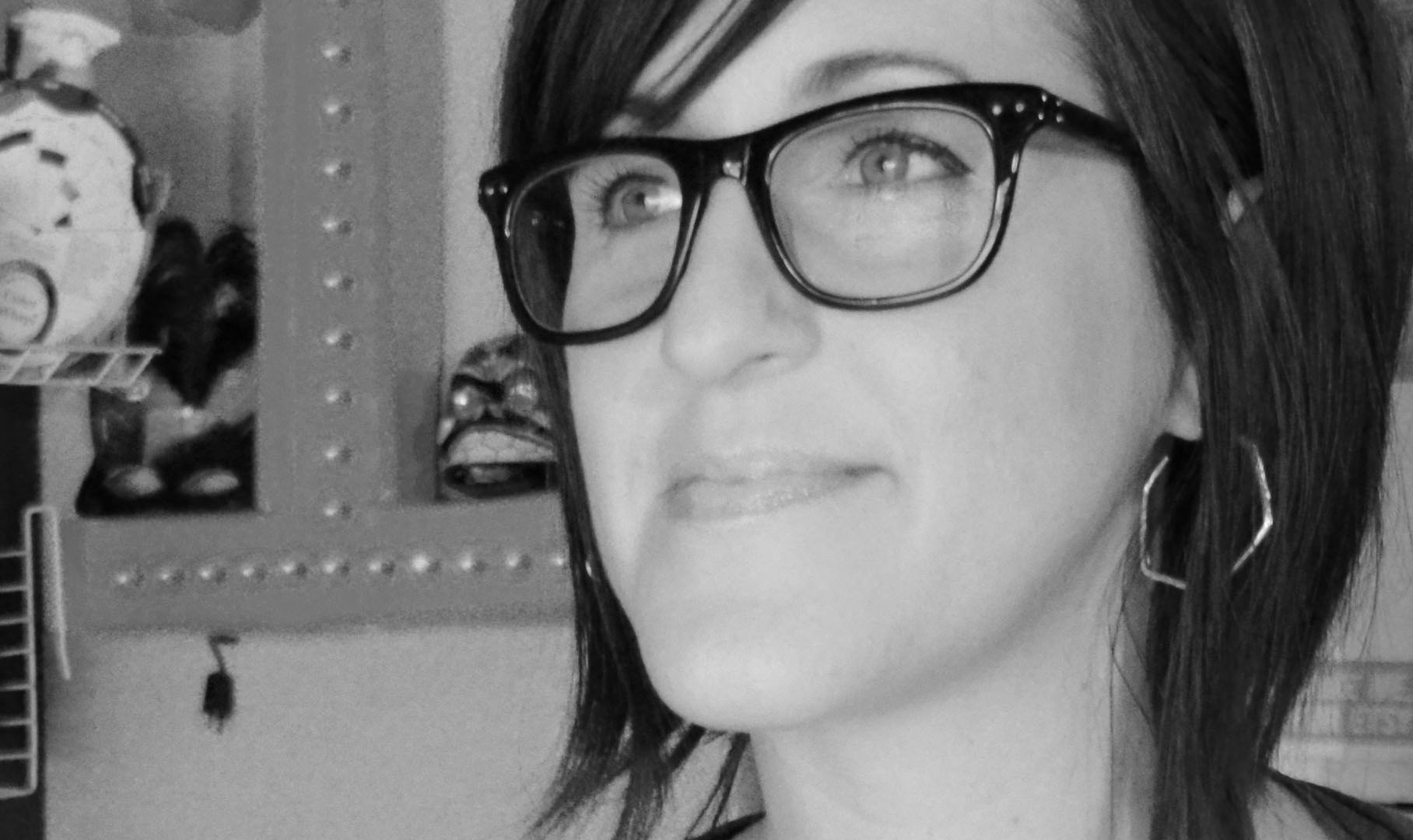 Thursday, February 6th will officially mark the beginning of Jennifer Christy's "Push Play" exhibit. Join us at the opening at 6:30pm to see her series displayed in its entirety and hear her speak about her work. The Village Café will be providing light refreshments and wine. If you plan to attend, please RSVP here.