Last Thursday evening, SEAD Gallery welcomed our new feature artist, Jennifer Christy and her inspiring series, "Push Play, to the gallery. Her works are self-described as "an experiment in the creative process," but one could also argue that the entire series is an exploration of identity and authenticity. As someone who publicly claims the title of artist, Jennifer knows well the strings that go with those four words.
"I am an artist."
When someone says this, the phrase conjures up a number of assumptions and stereotypes that go with the trade. Artists are assumed to possess supernatural powers of creativity, self-expression, insight into the human-condition, and even the world around them. With those assumptions, comes a great deal of pressure, perceived, real, and sometimes self-inflicted to be creative and inspired all the time. This pressure can make saying those four words feel less like a statement of identity and more like a hesitant confession.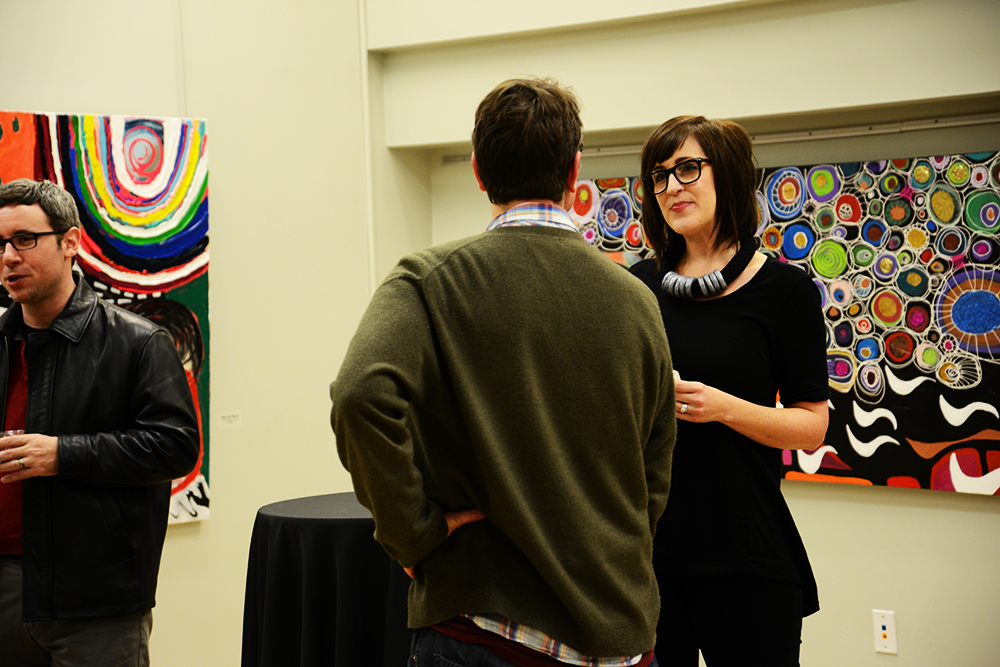 As Jennifer spoke to the audience, she revealed that she had been a victim of those expectations and even admitted to going through a period of creative dormancy. She told the crowd that she spent more than a year feeling "uninspired" and "struggling with translating the creative vision in her mind to the canvas." She continued, saying that "Push Play" was born out of that frustration. Her method of approaching the canvas with "zero expectations" stemmed directly from the realization that it was her expectations that had been bridling her creativity all along. The title of her series, "Push Play" is the phrase Jennifer uses to describe the uninhibited style that motivated her collection. Although, she has no expectations, she does have one guiding principle: "Never start a painting the same way twice."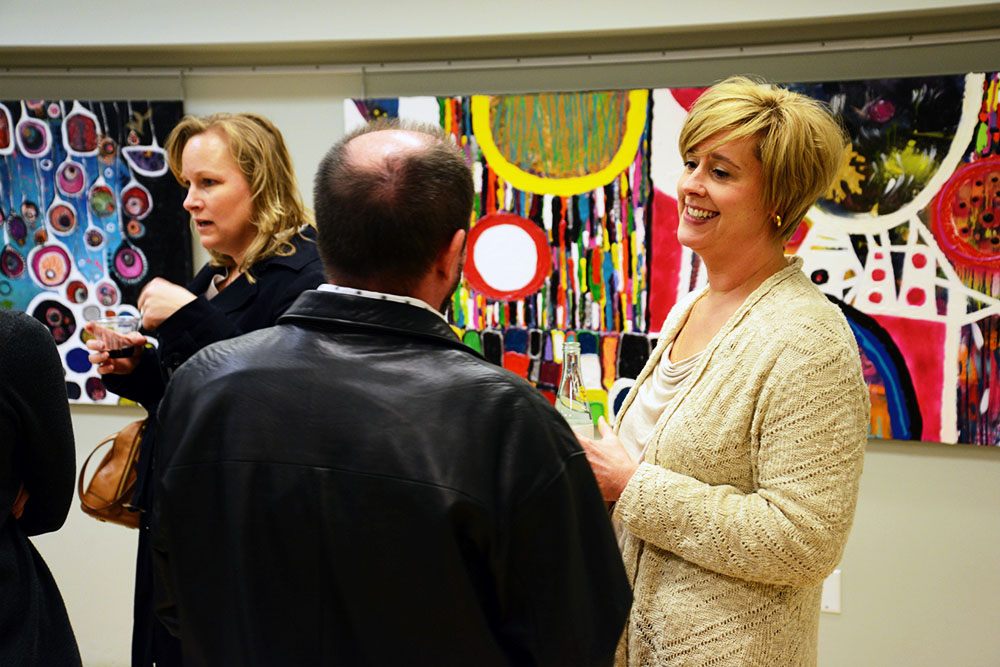 As Jennifer closed with an extension of heartfelt gratitude to everyone in attendance, it was clear that she felt truly honored to be standing in a room full of people who came to see her work and support her craft. It is strangely fitting that Jennifer's art, once freed from the unspoken pressure of her artistic vision, would exceed even her wildest expectations.
SEAD Gallery is honored to showcase her work and especially grateful for her vulnerability and the courage it takes for Jennifer to say "I am an artist." Fortunately for Jennifer, she now has 21 pieces on display that speak for themselves. Her works will be up in SEAD Gallery until May 30th. Stop by the gallery to see her beautiful collection in person!