The new year is well upon us and has brought with it a new art installment titled, "We Effect," from four students within Texas A&M University's Visualization Department. Weecho Velasquez, Morgan Jenks, Cassie Hanks and Ganesh Rao share a passion for re-envisioni­ng art, but the similarity in their artistic interests does not extend far beyond that.
Weecho Velasquez work focuses primarily on the quest for authentic connection in the online age. His piece, "Potentials: Vessels for Infinite," conveys in a photo-blog style webpage the intimate content of sampled YouTube videos, GIFS and original CG sculptures.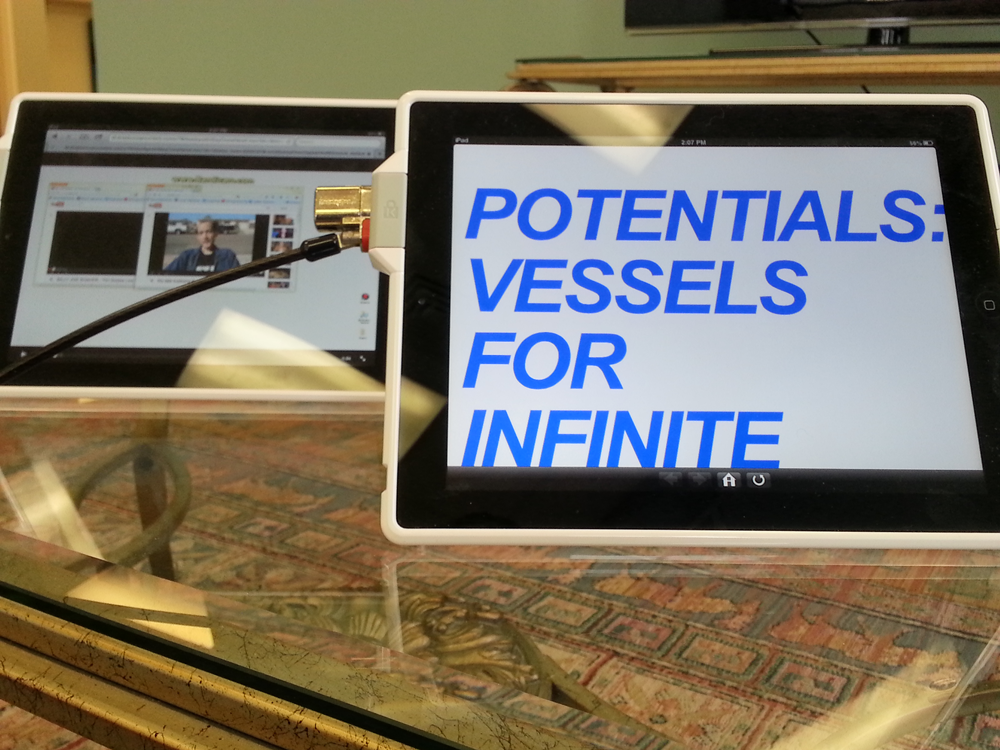 Morgan Jenks is also interested in the connections between people, but chose to focus his piece on how physical contact catalyzes relationship. Jenks' "You and I Have Something in Common" requires strangers to make physical contact in order to activate the visualization. The original piece required 5 or more people to link hands in order to span between two electrical contacts. Wanting to experiment with a more personal setup, Jenks installed his latest version on a couch, with the two contact points on either armrest.
Cassie Hanks work impresses with its ability to convey complex images such as clouds and landscapes using nothing but every day materials and artistic ingenuity. She experiments unexpected materials such as the 2 and ½ pounds of paprika that created the other-worldly landscape in her work, titled Venus. To create her other pieces, "Neptune" and "Jupiter," Cassie used condensed milk as well as other unique materials. The effects are stunning.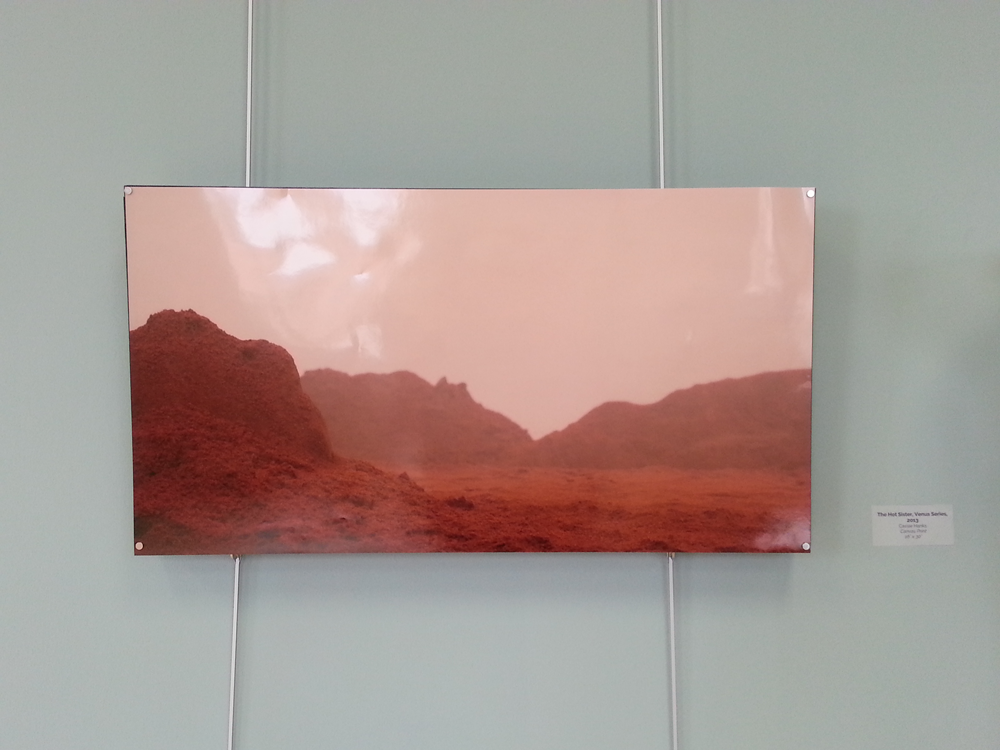 Ganesh Rao's work may be the most technically challenging of the group. Rao used a special program to extract and re-interpret the guitar track from the song "From the End of Heaven" by Australian band, Gods of Eden into words from the sacred Hindu text, "Atharvaveda." The words from the text were then assembled into a screenplay, which guided the making of the full-length music video for the band's song.
Come down to SEAD Gallery any time Tuesday – Saturday, 10am-6pm to see these "synthesizing perspectives on technology" for yourself!