As most of our followers know, SEAD Gallery's mission is not only to provide a space for local artwork to be displayed, but also to create opportunities for unique and engaging experiences. One of the experiences we love to provide is educational workshops that make artistic expression and creativity accessible to anyone.
Our most recent workshop, Altered Book, is yet another example of SEAD Gallery doing just that. Led by local artist, Cherry Moore, the workshop is a journey of self exploration that teaches participants to transform any hardback book into their very own spiritual journal. In addition to the tangible takeaway, participants are given tips from Cherry to unlock their untapped creativity within.
In addition to being an instructor of art at Blinn College and serving as a Hospice Chaplain, Cherry also has both Master of Fine Arts and Master of Divinity degrees. Cherry's work experience and education combine to make her uniquely suited to guide participants into a deeper understanding of creativity and, simultaneously, themselves. One of the techniques Cherry loves to share with participants is called "stacked journaling." The process involves "stacking" layers of text, paint, etc. one on top of the other. Not only does this create an impressive artistic effect, but the result is representative of the layers under which our truest selves are sometimes hidden.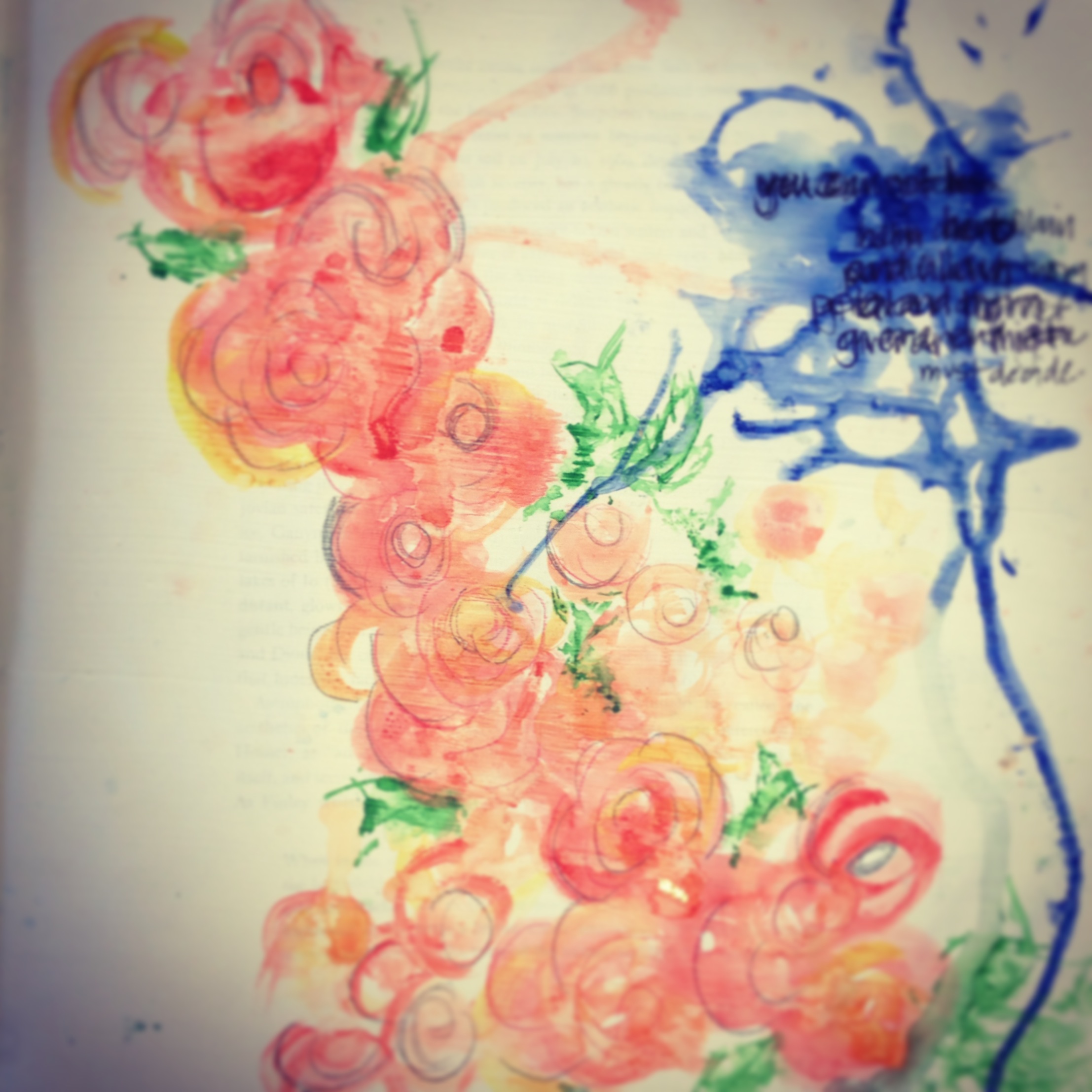 Participants explored many techniques, including a relief process using soap and colored pencils, but a favorite throughout the workshop was the "reflection labyrinth." The labyrinth page is prepared in class with blank channels that will later be filled with personal prayers or reflections.
No matter what technique Cherry is teaching, it is clear that she cares a great deal about the participants. Beyond the workshop being fun, Cherry likes being able to offer participants the tools to become more spiritually whole individuals. Although our first offering has passed, Cherry will be leading the workshop again March 1st. Spots will fill up quickly, so make sure to RESERVE yours today!