At SEAD Gallery & Bookshop our team strives for community evolvement and engagement. That can not be achieved if we do not have that sense of community in the building. The team members you see below are apart of the SEAD family and strive each day for the excellence and success of this gallery and bookshop. From First Friday's to Open Receptions, from random study groups to massive business meetings, each day and event in between caters to our community thanks to the family you see below.
Gallery Director – Joan Quintana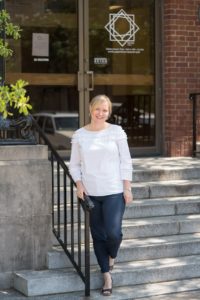 Joan Quintana serves as gallery director for SEAD Gallery, providing overall direction and curatorial oversight. Joan has a background in marketing communications and strategy development and a love for arts and culture. SEAD Gallery supports AdventGX's mission to use innovation and entrepreneurship to support cultural and heritage preservation in rural and underserved communities seeking revitalization. By curating exhibits that showcase local, regional and international artists, as well as science, engineering, and design driven exhibitions, SEAD Gallery advances the global exchange of ideas, innovation and culture, while enhancing quality of life in our beloved community.
Science & Special Projects Coordinator – Alyssa Schultz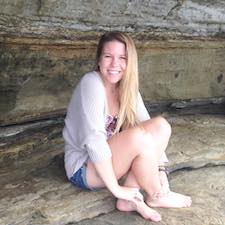 Alyssa Schultz is a PhD student at Texas A&M University and serves as the Science & Special Projects Coordinator for SEAD Gallery. After completing a bachelor's degree in Wildlife & Fisheries Sciences, Alyssa decided to take a break from the world of science and found herself as the SEAD Gallery Coordinator for some time. More recently, she has gone back to school to pursue a PhD studying the ocean, and is thrilled to merge her love of science and community together with biannual scientific exhibits built to engage and educate the local community about the science happening right in their backyard.
Creative Projects Coordinator – Marta Pate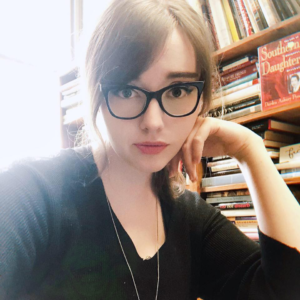 Marta Pate is a graphic designer and serves as the Creative Projects Coordinator at SEAD Gallery & Bookshop. She is also the designer for the local publication Maroon Weekly.
Lover of minimalist design AND creative clutter! Her areas of interest involve both the traditional and the modern, making SEAD the perfect place to work. When she isn't making graphics, she is painting or looking for new plants to add to her in-home jungle.
Marta believes the best part of being at SEAD is how everyone's hard work directly impacts the community. She is always excited for people to see what's happening next at the gallery.
Gallery Coordinator – David Costanza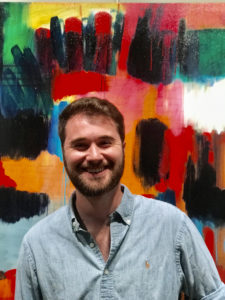 David Costanza is a Senior at Texas A&M University and serves as SEAD Gallery and Bookshop's Gallery Coordinator. After taking a internship with SEAD Gallery in the summer of 2019 he fell in love with being surrounded by art and joined the team.
When not searching the world for the newest exhibit potential he spends his free time at his favorite Mexican restaurant, out with his friends, or enjoying some relaxing time at his house with his cat Hank.
"As someone who isn't very gifted creatively, being in SEAD is an amazing opportunity for me. I see the pieces on the walls and could never in my life attempt to replicate. That leads to my massive appreciation and love for art. Art is a medium everyone can understand, no matter the background, culture or language."
Gallery Interns – 
Kylie Dougherty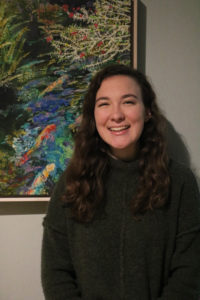 Kylie Dougherty is a Junior Telecommunication Media Studies major and Business minor at Texas A&M University.
Kylie loves to look for art and beauty in her everyday encounters, whether that be through reading books, listening to new music, or in having a good conversation with the people around her. In her free time, she enjoys drinking Baja Blasts from Taco Bell, going to small live music events, learning about different cultures, and trying out new recipes.
This semester she is working as a Gallery Intern for SEAD Art Gallery and Bookshop. She is excited to collaborate with such a creative team to be able to create a place where art and culture can be encountered in downtown Bryan. Kylie loves being able to give back to the community in this way and cannot wait to see what SEAD's future holds.
Emily Ha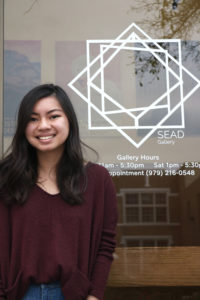 Emily Ha is a Junior at Texas A&M University. She is pursuing a B.A. in Communication and a minor in Art with New Media Design emphasis.
Emily is ecstatic to be interning at an art gallery that shares and fosters her appreciation of art and community outreach. She holds a passion for empowering great social causes and people through artistic expression and storytelling. Emily's interests include branding, graphic design, and creative direction. In her free time, you can catch her curled up reading, painting, or getting boba tea with friends.
She encourages everyone to read her favorite books "The Awakening" by Kate Chopin and "Wuthering Heights" by Emily Brontë.
Miranda White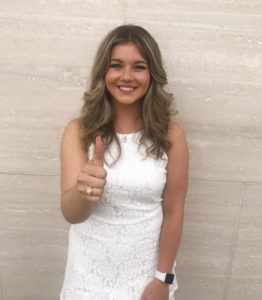 Miranda White is a communication major with a minor in business. After graduation, she hopes to work in Houston with a PR agency. In her free time, she loves to play with her puppy, spend time with family and friends, and work out. Her hobbies include traveling, volunteering, and eating Tex-Mex food at her favorite restaurant, Lupe Tortilla. Her favorite part of working at SEAD is the great people, the beautiful artwork, and the chance to get creative in her work.
Interested in joining the team? Want an internship? Email davidcostanza@adventgx.com for more info!