Add to calendar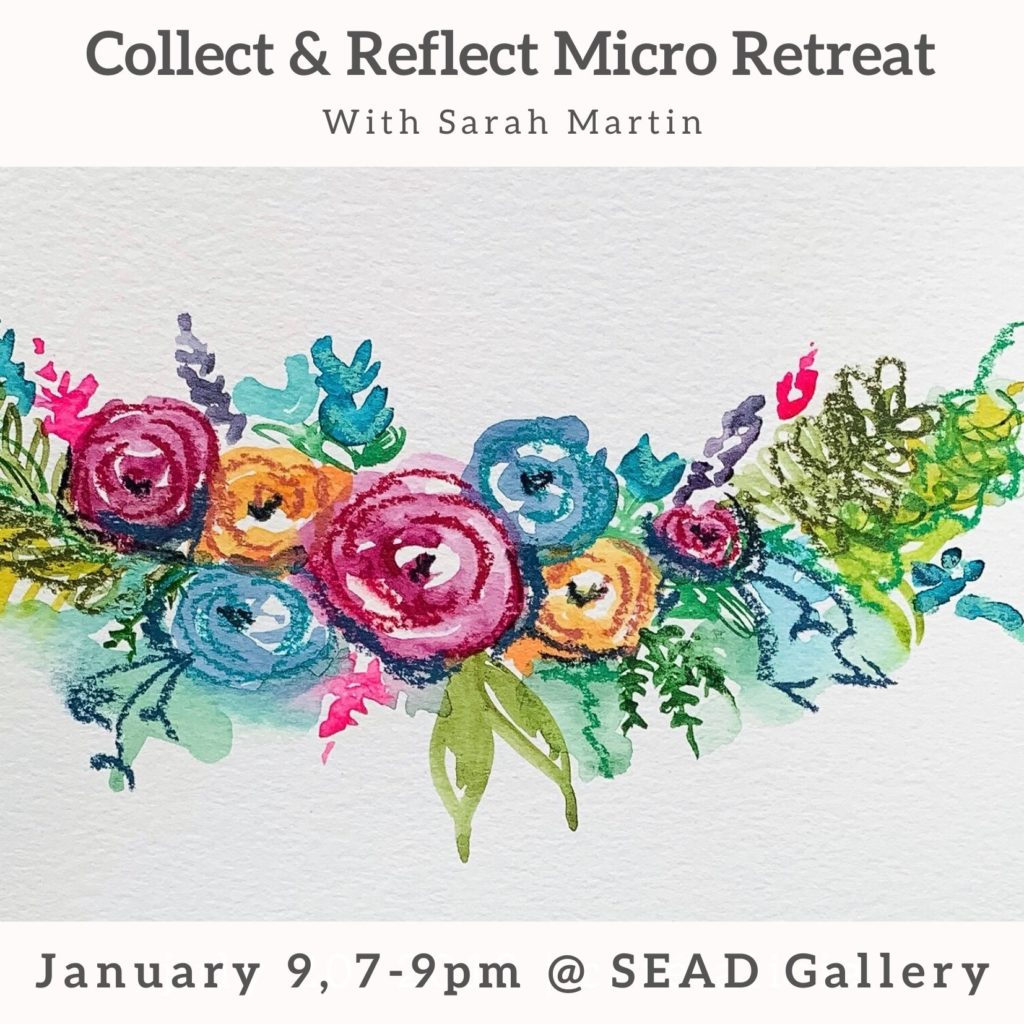 What
: Join local author, Sarah Martin for the first ever Collect & Reflect Micro Retreat. Surrounded by beautiful art made by local Christian women authors, we will get cozy in our favorite yoga pants and bring our beverage of choice to sit with the Lord and work through a decade in review with guided Scripture journaling and prayer prompts. When we invite the Lord into a space of reflection, He brings healing, rejoicing, transformation and courage to move into 2020 as a daughter known and loved by the Father.
This is a free event, but please RSVP by Wednesday, January 8th. Seats are limited as we are keeping it to an intimate size group! 
When
: Thursday, January 9th from 7-9 pm
Where
: SEAD Gallery
Bring your favorite beverage of choice (wine, sparkling water, coffee, whatever!) and a journal/pen. A guide for the Scripture prayer prompts will be provided.
Who
: Sarah Martin is a local BCS gal who isis a wife, mom, friend, speaker, author and wanna be artist. She has a life mission to help women make space to see God move in their soul with an invitation to awaken to God's wonder & a vibrant life in His presence. Sarah is the author of the books, 
Just RISE UP! 
and 
Stress Point
and enjoys traveling all over the country to serve women at retreats and conferences. When she is not typing away at her laptop, you can find Sarah on date nights with her husband, shooting hoops with her son or making a mess in her art room. Read more from Sarah on Instagram at @sarahfmartin. RSVP Here! 
216 W 26th St, Bryan, TX 77803, USA