SEAD Gallery is honored to welcome back Austin-based artist Dawn Winter to "Retrospective", our current exhibit which celebrates the first five years here at SEAD. Winter's painting journey started ten years ago on what she describes as a "fateful" trip to Santa Fe, New Mexico where she discovered her true love for painting in Santa Fe's art galleries. Before she visited Santa Fe, her artistic passion was expressed through many years of architecture and design work. In the last ten years, she has taken several classes at The Art School at Laguna Gloria in Austin, Texas, where she lives.
Winter's love for her art is rooted in the creative process, which is her guide and often leads her to unexpected results. Her artwork is abstract, and what she appreciates about the style is that viewers can "determine for themselves 'what they see'" in her paintings. Each artwork-viewer experience is unique and she delights in everyone getting something different out of her work.
In her work, Winter generally pursues a balance of color and texture with a sense of movement. She enjoys working with a palette knife and creating layers. Occasionally she enjoys experimenting with an "abstract landscape" theme, in which she creates an appearance of a far-off horizon and sense of space within her paintings. Over the past ten years of exploring painting, her work has consistently involved opaque and saturated color combinations, while experimenting with different levels of texture. As seen in "Heartbeat" which is currently on display in "Retrospective", she is currently keen on using more contrasting color combinations.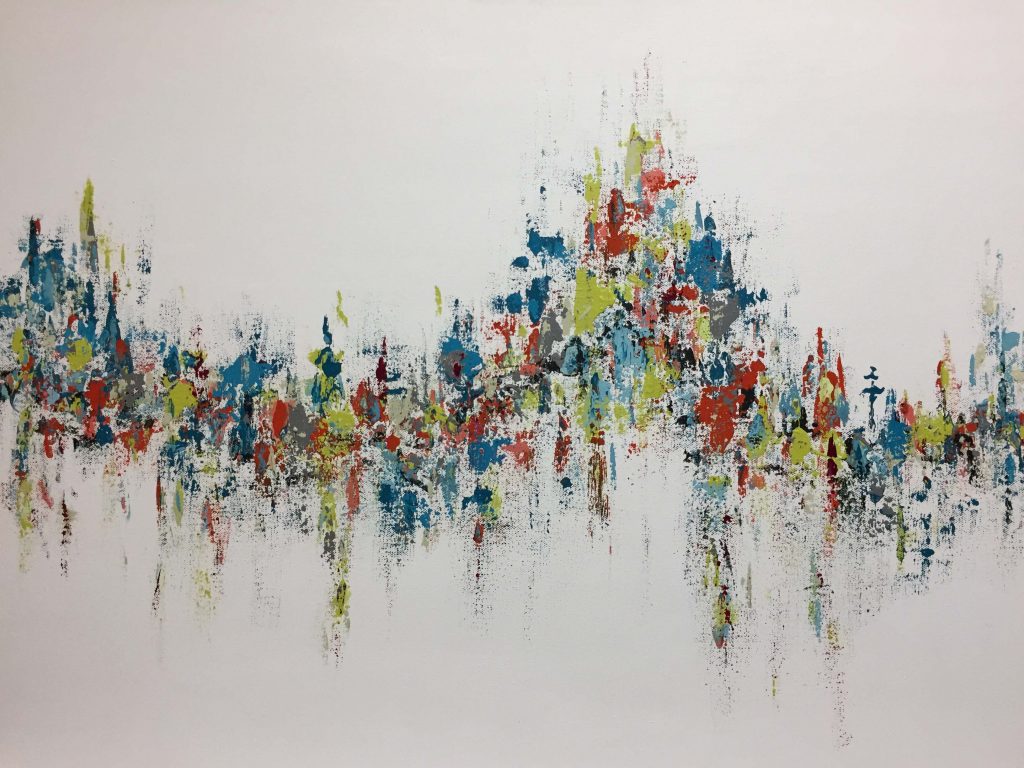 Professionally, Winter's aim is to be "open to taking new directions with [her] paintings", keeping the door open to new techniques and inspirations. She hopes to continue creating commissioned paintings for collectors, as well as to keep showing her work in galleries both in Austin and outside of Austin. Ultimately, she dreams of showing her work in Santa Fe, which would be "coming full circle" for her in her painting journey.
Come see Dawn's work in the "Retrospective" exhibit at the SEAD Gallery until March 10th.