We are ecstatic to announce the Opening Reception for Retrospective, an exhibit that celebrates SEAD Gallery's first 5 years in Downtown Bryan. On Thursday, January 18th, we will be unveiling the work of 7 incredible artists who are all making their big return to the SEAD Gallery. The artists range from local favorites such as David Sites, Hailey Herrera, and Scott McDermott, to Dawn Winter of Austin, TX and Mirka Hokkanen, who now resides in Hawaii. Two international artists will also be featured, Inari Krohn of Finland and Marie-Renée Hoeks of Amsterdam.
Meet the Artists
David Sites
David Sites' travels as a billboard pictorial artist allowed him to observe the ever-changing landscape of our world. He finds inspiration for his work from the emotions created by landscapes and relies on memory, imagination, and intuitive senses as reference to capture the impression it left upon him. Sites first showed his intimate abstracts at the SEAD Gallery in 2013 and has since continued to create beautiful abstract works that encourage the viewer to engage their imagination.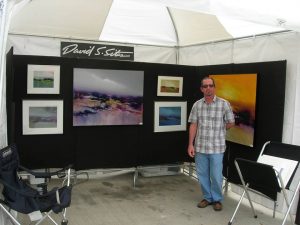 Dawn Winter
Dawn Winter first showed at the SEAD Gallery in 2016. Her work is marked with a sense of curiosity that pushes her to explore new techniques. Her love of color, layers and texture are reflected in her paintings. During the creative process, she especially enjoys using acrylics, palette knives and her intuition to create paintings with a balanced sense of color, motion and patterns.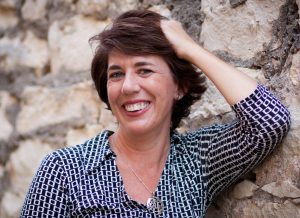 Hailey Herrera
This will be Hailey Herrera's third showing at SEAD Gallery. She has previously had exhibits with us in both 2016 and 2017. Hailey is a watermedia artist, working in watercolor, watercolor batik, ink, and acrylic. She has developed a palette that is vibrant, bright and rich with incredible depth and wonderful tonal ranges.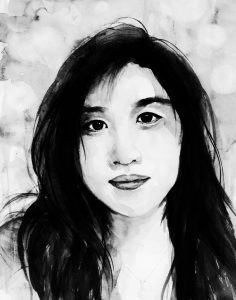 Inari Krohn
Inari Krohn has been exhibiting in her home country of Finland and internationally since 1969. Her work has been featured in many renowned venues, such as the Finnish National Gallery and the Uffizzi Gallery in Florence, Italy. Krohn has developed a deep passion for printmaking and graphic design. In 2015, she exhibited work that explored classical nature themes at the SEAD Gallery. Through her art, she wants to "tell about nature and about people as a part of it, about the variety of forms and the wealth around us."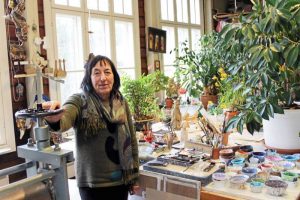 Marie-Renée Hoeks
Marie-Renée Hoeks was SEAD Gallery's first International Artist In Residence in 2015, coming all the way from Amsterdam. During her time in Bryan, Hoeks engaged the community through community art dialogues, open studios, and more. Hoeks enjoys painting human and animal portraits and landscapes, as well as free works. Her passion is to motivate people and to inspire new challenges by allowing people to discover that they can create.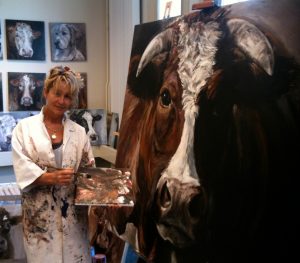 Mirka Hokkanen
Originally from Helsinki, Finland, Mirka Hokkanen has shown her beautiful prints all over the world. While living in Bryan, Hokkanen exhibited at SEAD Gallery in late 2015. She has since moved to Hawaii and continued to create incredible prints that wake viewers senses to the world around them. She is captivated by nature and wildlife and uses a variety of printmaking, drawing, and painting techniques to convey her fascination with the wonderful living things around us.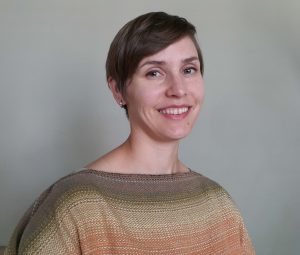 Scott McDermott
Scott McDermott helped christen the SEAD Gallery as our second exhibit in 2013. McDermott primarily works in oils with a tendency towards realism, yet his style is always progressing and evolving. A unique feature of McDermott's work is his use of crushed steel as canvas, often in the form of wrecked car hoods. McDermott has continued to find success in his hometown, recently receiving the Arts Council of Brazos Valley's award for the Artist of the Year.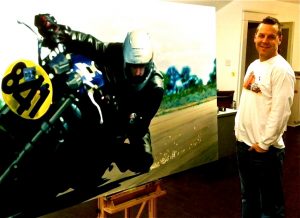 We hope to see you at the Opening Reception for Retrospective on Thursday, January 18th from 6:30 – 8 PM! A big thank you to our sponsor, Sterling Auto Group, for continuously supporting the arts in Downtown Bryan!