As we reach the end of December, we look back at what a year this has been. 2017. A year for dreaming, growing, pursuing wilder and bigger dreams, and opening our doors to new ideas and adventures. These twelve months have brought growth and change into the SEAD Gallery and we are so excited to see where the next twelve will take us.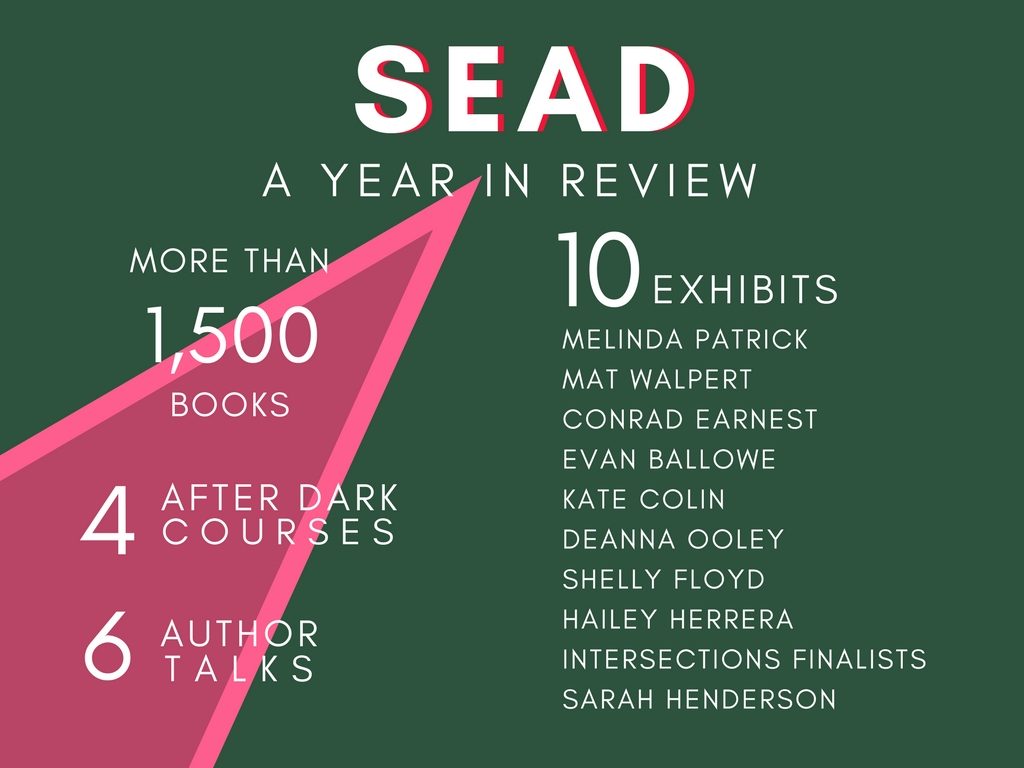 BOOKSHOP
This summer was the grand opening of the SEAD Bookshop. The addition of these books transformed this gallery into a home, inviting the community to stop and stay. The books each have their own stories of where they came from and where they've been, and will temporarily call the SEAD Gallery and Bookshop home, until they find their new loving owner. The plush chairs that sit in the corners are now homes for guests wishing to relax with a good book, to soak in the words on the pages and rest amidst the busyness of life. Time goes slower here, and the minutes seem to melt away into the words that fill these books. We have a constant rotation of books, so your next new favorite might just be on a bookshelf now.
AFTER DARK
Another new addition to the SEAD Gallery is our After Dark courses. The SEAD Gallery is a place to foster conversation, learning, and engagement with the local community. After Dark has been the place to relax with members of the community, with thoughtful discussion coming from these nights. Our first After Dark this year was an "Introduction to Philosophy". Thought-provoking and fascinating, this first course set a high standard for the following events, including "5 Latin American Authors Everyone Should Know" and "A History of Thread in Mathematics in Art". The last After Dark of the year was Cigar Night. Held outside in the urban garden, the aroma of fine cigars filled the outside garden of the SEAD Gallery. Moving into next year, we are excited to host more After Dark courses, such as Art Appreciation.
AUTHOR TALK
This year we were also excited to start our Author Talk Series. Every other month, different authors come to speak about their writing. We have seen amazing authors come to share, including Jay Brakefield, Paul Hill, and Rhonda Brinkmann. Books are now such a fundamental part of the SEAD Gallery and Bookshop, and we wanted the authors to be able to give us a unique insight into their inspirations, processes, and characters. Hearing the backstories of theses dreams that became realities transform these books into personal experiences. Next year, you can expect to see more authors sharing their words within this space, welcoming you to find your next favorite book.
EXHIBITS
Amazing collections of art have been through the doors of SEAD Gallery this year. From the dreamy photographs shot by Conrad Earnest that transport you to a new place, to the soft, yet expressive pieces from Hailey Herrera to the woven wonders seen in Intersections, the art that has lined the walls this year has been truly incredible. We are closing out the year with a burst of energy and color with Sarah Henderson's "Kaleidoscope".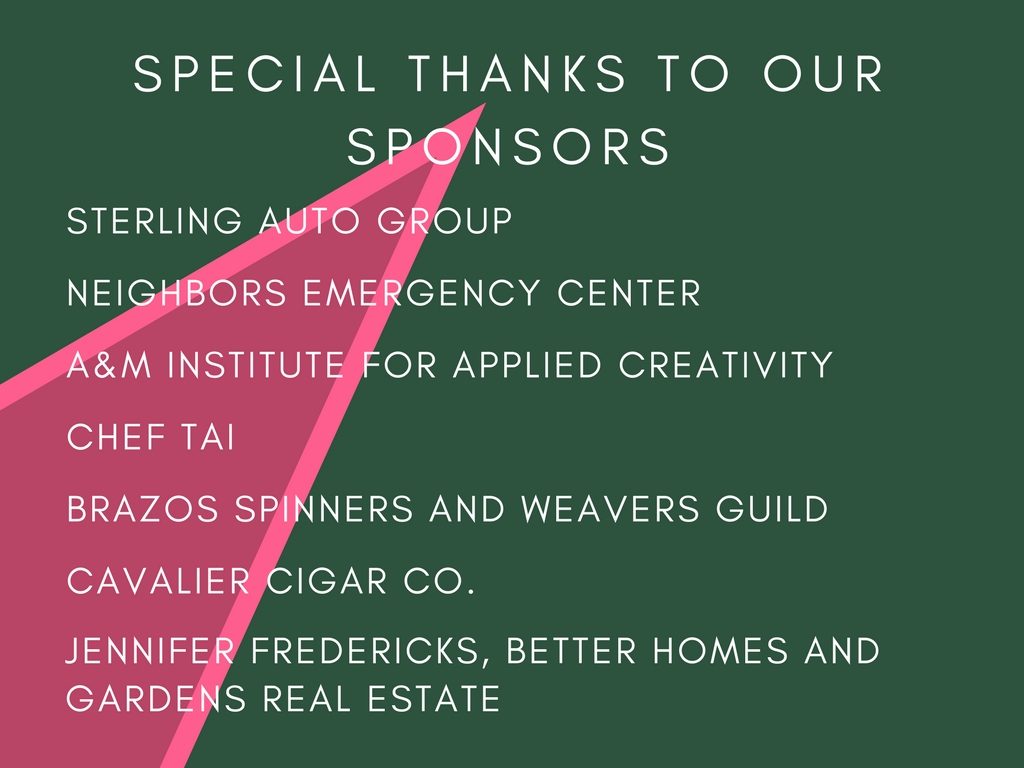 2017 has been an adventure and a thrill, and we can't wait to see what 2018 will look like. From all of us at SEAD, Happy Holidays!