Every other month, SEAD Gallery hosts talks by local authors. Topics cover a variety of subjects, from history to art to personal life stories. Author talks are intimate gatherings and often also include book signings.
Visit our events page to see our coming author talks and other events.
Upcoming Author Talk: Teri Metcalf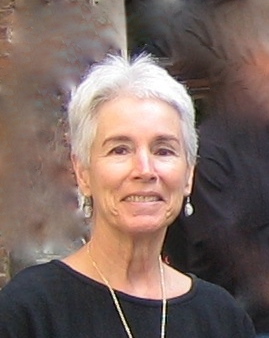 We are incredibly excited to announce our next featured author in our bi-monthly Author Talk Series, Teri Metcalf! On February 15th from 6:30 – 8 PM, Metcalf will be joining us to talk more about her experience writing a memoir.
Teri Metcalf is the author of both "Chicken Poop for the Soul: Backyard Adventures" and "Rambler Rose", a memoir about about her childhood and coming of age in California in the 1940s, '50s and '60s. It's a tale of family relationships, American pop and political culture and race and religion. "Rambler Rose" was recognized as the Best Autobiography of 2015 by the Texas Association of Authors, and it is a recommended read by the U.S. Review of Books.
Metcalf is retired after nearly 20 years of educational research and development at Texas A&M University. She has a PhD in education from Texas A&M University and a BA in history from the University of California at Berkeley. She and her husband, Bob Presley, live in College Station. They enjoy vegetable gardening, birding and traveling. They share six 40-something children and 10 grandchildren.
Past Author Talks
Rhonda Brinkmann
Paul Hill
Jay Brakefield