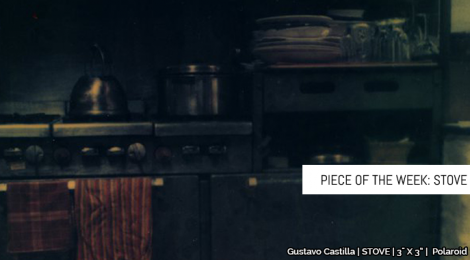 Piece of the Week: Stove
The Piece of the Week is Gustavo Castilla's "Stove". While it is a portrait of a standard kitchen appliance, this picture does not merely show a basic, boring snapshot of everyday life. "Stove" is a depiction of Americana grit: representing hard work, craftsmanship and humility. This piece is a tribute to the backbone of this country and the people whose hard work makes our nation run.
"Stove" is a polaroid, which is identified as a picture that develops instantly after being exposed. Because it is a color picture, the process is incredibly unique: the negative of the image consists of there emulsion layers of dye (red, blue and green) that cancel out the original color of the complementary dye below, creating the image seen.