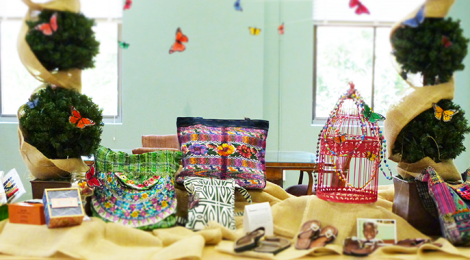 Summer at SEAD Store
SEAD Store is excited to celebrate the arrival of summer with wonderful new merchandise! Beat the heat in fun Imani Xchange sandals for both kids and adults, strike up a fun summer break activity with Art Boxes, and carry your belongings in style with colorful bags and iPad cases from Guatemala. SEAD Store has something for everyone, so stop by and shop items from around the world.
SEAD Gallery is also offering several classes to keep you busy this summer. Yoga is held every Wednesday evening at 5:30 PM and Friday morning at 9:30 AM, so relax and workout surrounded by art. Acting classes are also being offered every other Monday evening starting July 7th. Taught by renowned acting coach, David A. Cox, participants will learn the Meisner Technique from an expert.