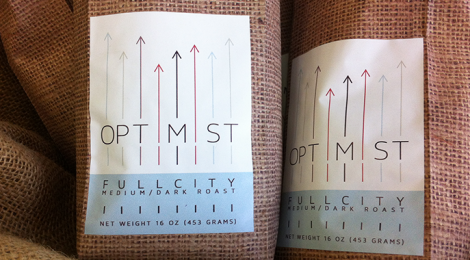 Start your day with Locally Roasted Optimist Coffee
Optimist Coffee is a delicious way to enjoy high quality coffee from the comfort of your home. While it may be tempting to believe a good cup of Joe only comes in a to-go cup from some big name coffee shop, the people behind Optimist Coffee would argue otherwise. Their high quality, certified organic Arabica beans are grown and harvested in the highlands of Guatemala and then treated to a full city roast right here in the Brazos Valley. Optimist carefully roasts their fair-trade beans in small batches to ensure you get the most flavor for your drinking and "caffeinating" pleasure. And at $10 for a 16 oz bag, there is a lot of pleasure to be had.
Stop into the SEAD Store, located in the SEAD Gallery to pick up a bag (or two) of Optimist Coffee today!