This summer has been one of "firsts" for SEAD Gallery. We kicked off our first-ever summer series of educational art courses through SEAD Academy. In July we hosted our inaugural Camp Innovation, where future innovators had the opportunity to learn about robotics, art, gardening, science and more! Most recently SEAD Gallery had the pleasure to offer a children's book arts program hosted by the locally operated company, Anise Press, run by College Station residents, Todd and Jennifer Samuelson.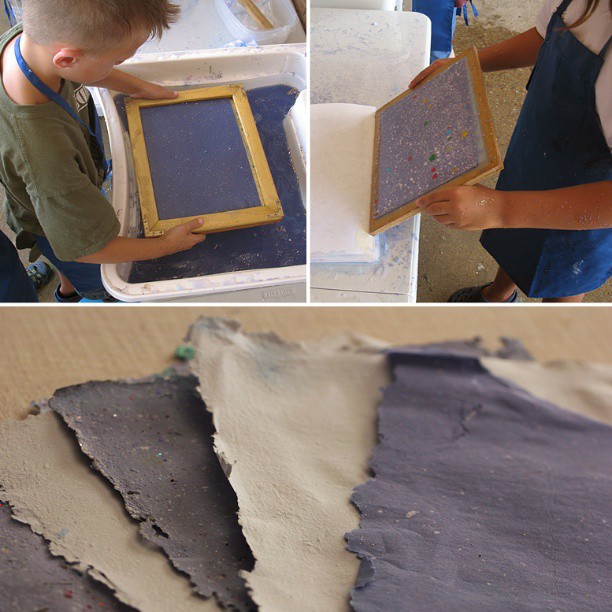 The four day program took students through the history of book making as well as the actual production processes, such as paper making, letterpress printing and bookbinding. Students hit the ground running Tuesday when they learned how to make their own paper from real pulp and cotton fibers! On Wednesday I had the opportunity to visit our little book-makers and several of them called me over to show off their decorative paste papers. Thursday the kids experimented with letterpress printing, which gave them hands-on experience making ink, proofing, and even printing multiple copies of their poster! The week's activities culminated Friday with a bookbinding activity, which had them assemble the paper and artwork they had created into books.
The program was only the first of what we hope will be many like it in the future. Both Jennifer and Todd were a pleasure for us and the kids to work with and we look forward to what the next chapter (forgive me) holds. If you were unable to participate in our summer programming, please check our website for fall offerings.