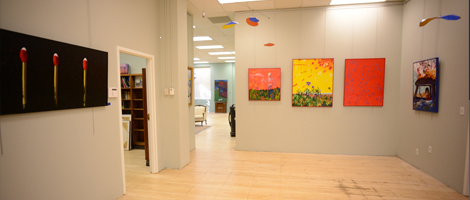 Gallery Opens November 29th!
The transformation is nearly complete. What once was a US Post Office is now SEAD Gallery. Located in the Federal Building in Historic Downtown Bryan, SEAD Gallery will feature exhibits curated by Arts Council of the Brazos Valley. We will open the gallery with Colorpalooza, a solo exhibition by local artist Anguspaul that will show from November 29 – February 22.
The exhibition will open with a wine reception on Thursday, November 29th from 6:00pm to 8:00pm. Following the opening reception, the gallery will be open Tuesdays through Saturdays from 10:00am to 6:00pm. Exhibits will rotate on a quarterly basis.